Here is a brief video featuring a few of our mission partners. To see more information about mission partners, use the links below.
Our global partnerships extend the reach of Christ to the furthest places. Below are a few of those partnerships that help us to share the good news of Jesus all over the globe.
North Burma Christian Mission (NBCM)
Ron and Pat Morse and their family work among the tribal minorities of SE Asia. Their main target group focuses on the Lisu and through that tribe outreach extends throughout Thailand.
Christ Reaching Asia Mission (C.R.A.M. Worldwide)
CRAM exists to extend HIS hand and heart to those who are in great need, disabled, homeless, etc., in North Korea, Vietnam, and China.
Tavriski Christian Institute (TCI)
Tavriski Christian Institute's sole purpose for existence is to teach Christian ministers to go forth in the Urkraine and elsewhere to spread the gospel of Jesus Christ.
International Disaster Emergency Service (IDES)
IDES is an established ministry since 1973. The purpose is to bring glory to God by bringing help and hope to our hurting world. IDES teaches the good news by helping people in need.
We support the ministry of two Ukrainian Nationals, Zhenia and Natasha Bondarenko and Sasha and Anya Kobzar.
Local partnerships are key to our mission of boldly sharing Jesus in our community. Here are a few of our closest local partnerships.
180 Ministries work toward restoration of the individual, family, and home in the Quad City area, through their Prevent, Reach, and Develop initiatives.
Hope at the Brick House & Safe Families
Hope at the Brick House is a neighborhood based program to help children succeed by providing tutoring and help from a Biblical perspective to all areas of life. Safe Families is a church based short term foster care to help parents and children during challenging times.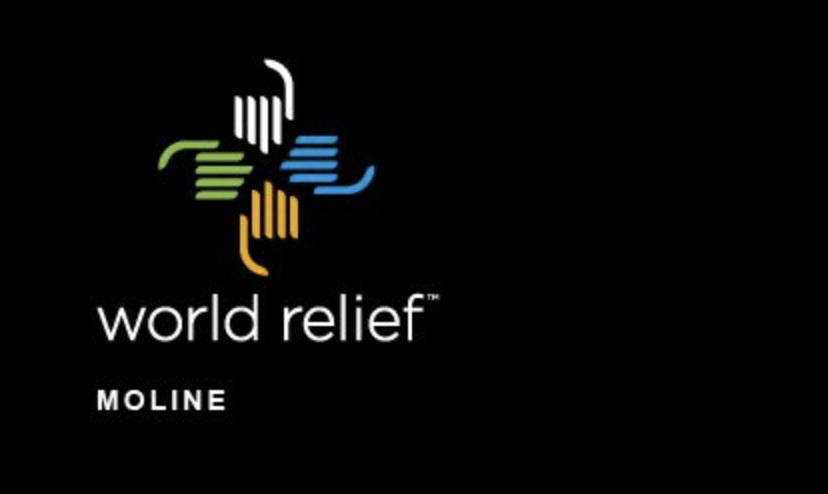 World Relief works with refugees who come to the Quad City area from around the world. World Relief works to help the refugees adapt and succeed.
Our domestic partners help us to extend our reach beyond our city. Here are a few making a difference.

Campus Christian Fellowship (C.C.F.)
Campus Christian Fellowship is a ministry to help Iowa State School college students find encouragement and connect with Christ.
Christian Evangelistic Mission (CEM)
CEM works with BCC to plant new churches in Iowa and around the country.
Deaf Missions based out of Council Bluffs, Iowa works to translate Scripture and reach the deaf for Christ.